MYLO BYBEE...
is a trio of brothers from some of the same mothers whose whirlwind mix of shoegaze, lo-fi and hard-hitting alt rock comes together in a fiery arrangement of organized chaos. Formed in Boise, Idaho during the pandemic of 2020, their catchy tunes and a "punch you in the face" energetic presence makes you want to cry, cheer and break something all at once - all very usual lockdown feelings. 
"The music sweeps you up into the soundscape with the easy vibes of the opening only to enthrall you with a more upbeat chorus"
Indulging in all things MYLO BYBEE is a gateway to appreciating the upbeat melodic nodes of Hippo Campus and the impenetrableness of At the Drive In. "Genre" or "scene" doesn't directly apply to these rule-breaking Pacific Northwesterners whose ability to make a lot of noise is inspired by the fact that music in itself has the power to change and shape lives. Unconventional and energetic, their image is a canvas littered with capricious captivation and colorful landscapes. 
Tyler Schlagenhauf, Lead Guitar and Lead Vocals, and Wes Schlagenhauf Bass player, are actual brothers. Koji Crill, Drums, is their brother-in-law through marriage to their sister. They started playing music individually as kids and together, just before Covid struck. Having played in various bands/solo acts throughout their musical careers, lockdown presented them with the perfect time to bring their talents together. Early demos have ended up on playlists spanning across hard rock, alternative rock, indie pop and folk. 
"The vocals sound youthful yet smooth. There's a sense of optimism and freedom that comes with this track"
MYLO BYBEE works closely with Suicide Prevention and local food banks to support musicians. Additionally, they support the Leukemia & Lymphoma Society by fundraising to find a cure for cancer. 
Follow:  
For fans of At The Drive In, Get Up Kids, Brand New, Phantom Planet, Sparta, Death Cab for Cutie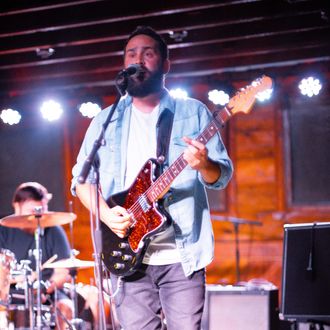 Tyler Schlagenhauf
Vocals/Axe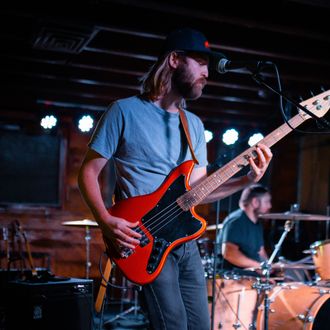 Wes Schlagenhauf
Vocals/Bass Axe